ABOUT POLYMORPHE
Polymorphe is owned and operated by Mario Bouchard.
This website and all of its content are the property Polymorphe.
POLYMORPHE LATEX
EQUALS QUALITY
All of our sheeting and garments are made on-site. This means that almost any item can be manufactured in almost any colour.
It starts with the transformation of quality, natural, raw, liquid latex into sheeting, to hand-cutting each piece from a pattern, to assembly and finishing, no machining or short-cuts are ever used during our Canadian manufacturing process. This is POLYMORPHE. Every item is 100% hand-made, lovingly crafted and manufactured in an artisanal fashion. Each step of the garment-making process is done by a person.
Over the years, we have acquired a wealth of knowledge in creating the perfect chemical balance and bonding technique, which translates into a long-lasting, superior product, designed and manufactured not only to make the wearer feel incredible, but to provide many years of enjoyment. The whole is only as good as the sum of its parts; that's why we use a durable sheeting formula, quality zippers, snaps, and rivets.
Since our inception in 1995, POLYMORPHE has dressed and collaborated with some of the most beautiful models to grace the covers of well-known publications.
Within its spacious 4000 square feet of clean and contamination-free workspace, POLYMORPHE crafts, stores, and displays some of the most stunning and innovative latex fashion-wear designs.
A tight-fitting, sensual, and sexy second-skin that provokes our senses, imagination and fantasies. Aesthetically powerful, yet soft and smooth to the touch; playfully restrictive, from top to bottom, latex is the ultimate in alternative fashion, kinky play-wear, and now, even mainstream design.
The visual impact of latex on the body cannot be understated.
Mario B.
A must-have choice for fetishists, latex creates an impact that is unequal to anything else. Latex offers a second-skin look and feel with a sleek, smooth texture that invites exploration and discovery.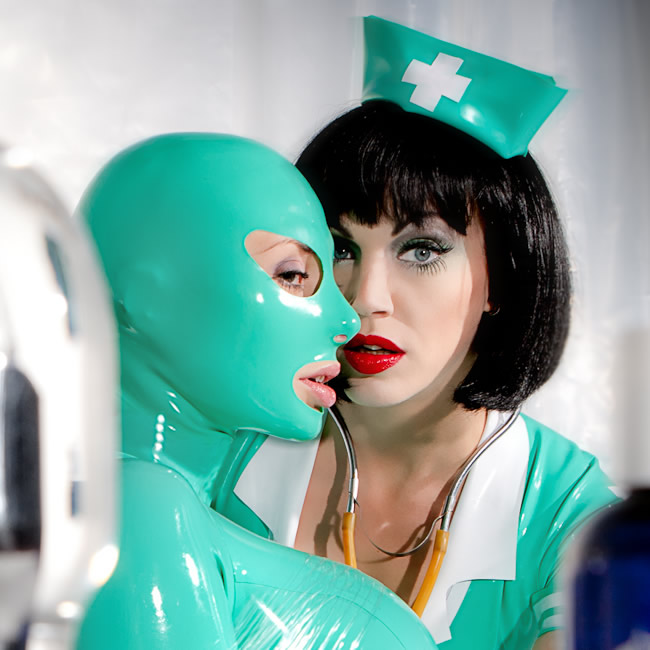 Wear it wet and shiny with lube for a night on the town or in its natural state for play, rubber is a versatile and daring style choice.
Rediscover your sense of touch or explore new dimensions with a sensory deprivation mask or complete body encapsulation.
Also called natural rubber, latex, is a green product and 100% natural, it comes from the sap of the Hevea brasiliensis or Rubber Tree. Latex is an environmental and ecological product that you can feel as good about buying as you do wearing.
You can have total confidence that Polymorphe latex is non-toxic. Our high-quality clothing and accessories are proudly designed and manufactured in Montreal, Canada; one of the most artistic and creative cities in the world.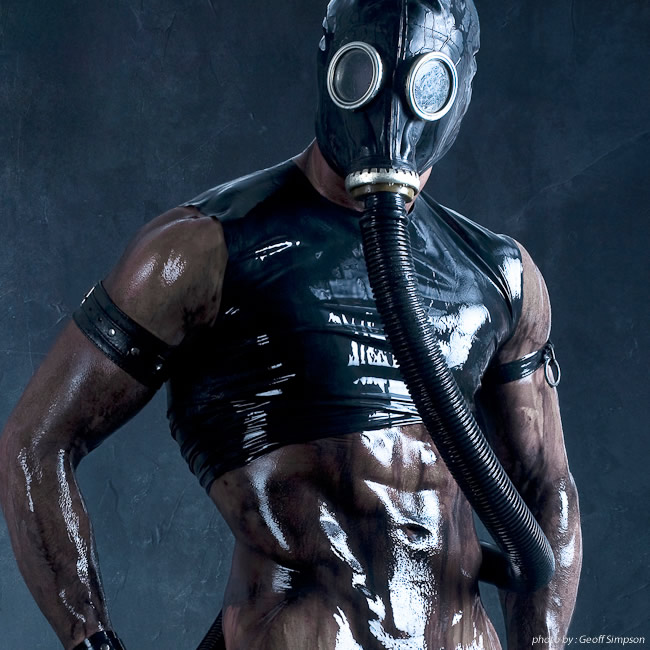 If you have any questions concerning or products and services.
You can E-mail us at services@polymorphe.com directly or use our contact form by click the button below.